Immoral Kombat by lust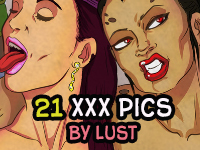 More info
Through the underworld darkness a bunch of fighters appear... Their purpose is one. Fuck until death. Here you will find all the hardcore illustrations along with the special illustrations of the xxx series "Immoral kombat" by Lust. A total of 21 pictures.
Perv Aliens: Unrated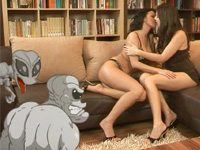 More info
A brand new sexy animation by the Blowtoons Team, featuring Sandra Shine and Judy Nero! Another Exclusive video at blowtoons.com! The unrated version features full nudity and more spice! Duration 2:30 Min.
Cheeky Tales HD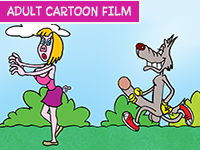 More info
The big bad wolf is kinda horny. His target is the 3 little pigs and he is really fixated on them! Welcome to the "Cheeky Tales" a new cartoon by Blowtoons. Old school fairytales with a kinky, funny twist. HD definition.
Duration: 1'
Blowhites and the Dwarf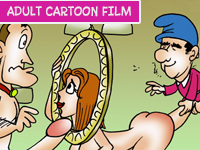 More info
A brand new animation my the adult cartoon comedy master Mel! A sexy princess, a wacko prince, a talking mirror that blows and a horny dwarf. This is a very twisted fairytale! 3 minutes of spicy madness!
Blow Island PC Game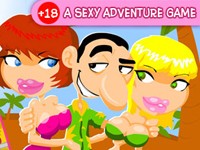 More info
Blow Island - adult PC game

Blow Island is an original adventure game for adults, featuring a guy called Bernie in a quest to get laid! Well, it is not as easy as it sounds... He has to solve riddles, talk with weird people and collect items in order to have access to the ladies! This game, features an exclusive soundtrack from "Mc Groven" and original characters & story by the cartoonist "Meliss"!
**You need to be +18 old to play this game ! Just extract the .rar file, run the "blowisland.exe" file and enjoy the game!

Requirements:
Windows XP x86/x64 / Vista x86/x64 / 7 x86/x64 / 8 OS, 2 Gb of available RAM,
190 Mb of free space.

Check the demo here (copy paste this link):
http://www.blowtoons.com/adult/games/view/1721
Meet Merv PC Game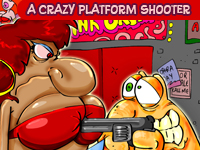 More info
MEET MERV: requiem for a pimp PC GAME.
Suitable for TEENS + 15

Contains violence, suggestive themes, crude humor, minimal blood, and/or infrequent use of strong language.
In this weird platform game you have to save the woman you love (kinda...) going through 9 big stages + hidden areas, final bosses, traps and more! Use a variety of guns to fight wild bitches, crazy hobo's, weird mutants, zombie ho's and unlockable villains! An indie platform shooter game by animatic vision studio, full of humor, enemies and a funny storyline!

Specifications:
You will need XviD codec in order to play the videos featured in this game. XviD Codec is already included in the installation pack for both x86 and x64 operating systems)

Requirements:
Windows XP x86/x64 / Vista x86/x64 / 7 x86/x64 / 8 OS,
2 Gb of available RAM,
190 Mb of free space

gameplay video here(copy paste this link):
https://www.youtube.com/watch?v=MmVdyKztzFs
Iliad 2: the return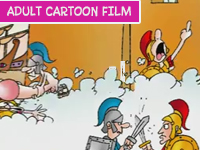 More info
Iliad 2: the return
A 17 minutes long spicy animated film, a twisted version of the Greek tale "Iliad". A true cult animation of epic proportions...
3 Sandra games for PC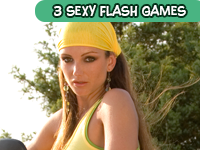 More info
3 Sandra XXX games for PC:
Sandra boobtris,
Sandra Shine adult puzzle,
Sandra puzzle - dildo attack.
Pornstars and toons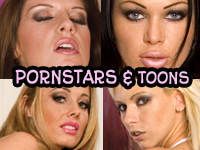 More info
19 HD Pics!
Pornstars and toons:
A collection of 19 XXX HD pics of the famous pornstars: Anita Dark, Alexis, Bambi, Christina Bella, Lora Craft
Sandra Shine's Toons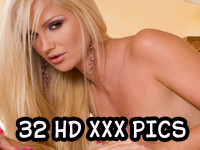 More info
Sandra Shine's Toons:
A collection of all Sandra Shine toons, both softcore and hardcore adding to a total of 32 HD PICS!
32 HD resolution XXX Pics, featuring the sexy pornstar model Sandra Shine having fun with some really weird cartoon characters!
Lust Collection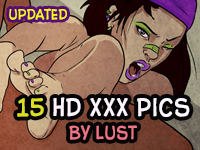 More info
Updated Lust Collection: 15 HD XXX Pics by the talented artist Lust. A blowtoons exclusive pack.
Saili Collection pics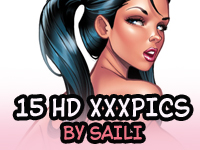 More info
Saili Collection: 15 HD XXX Pics by the talented artist Saili. A blowtoons special pack!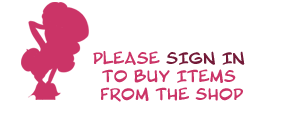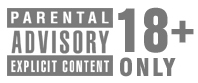 By entering this site you state you are a minimum of 18 yrs of age and have read and understood the Terms and Conditions below for use of this site.

* The images contained herein are of ADULT MATERIAL, and therefore any applicable laws relating to access of this site, including accordance with community standards and age qualifications apply.
* Your interest in this material is personal, and not professional. You do not work for law enforcement. You are not accessing this material to use against the site operator, or any person whomsoever, in any conceivable manner.
* Your viewing and/or downloading of this material is for private use only, and will not be distributed to individuals for whom viewing such material is illegal.
* All characters depicted on this site engaged in sexual situations are intended to be at least 18 years of age or older.
* All images are Copyright © to the creators of www.blowtoons.com. No images may be reproduced or displayed elsewhere without written permission from the creators of www.blowtoons.com.