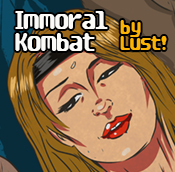 04 Sep 2017
IMMORAL KOMBAT by Lust
IMMORAL KOMBAT. Through the underworld darkness a bunch of fighters appear... Their purpose is one. Fuck until death. A new illustration series by Lust. Updates every Sunday!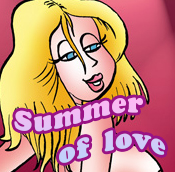 17 Jul 2017
Summer of Love!
Hello people and welcome to our updated website! Blowtoons is all about kinky comics, spicy humor and sexy stories! The site is updated twice a week with comics, illustrations or animation! If you like what you see and wanna see more... well feel free to Support us through our shop! Have a nice summer!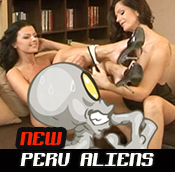 05 Feb 2017
Perv Aliens exclusive movie
A brand new sexy animation by the Blowtoons Team, featuring Sandra Shine and Judy Nero! Another Exclusive video at blowtoons.com! The unrated version with more nudity is now available at out shop! Check it out!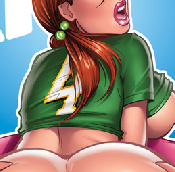 30 Dec 2016
HAPPY 2017
The team of Blowtoons wishes you a great new year! Thank you all for your support! Keep it Kinky!:)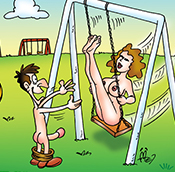 16 May 2016
UPDATED KINKY HUMOR SECTION
Hello Blowtooners! Good News! More sexy illustrations and Kinky humor content! The KINKY HUMOR Section will be updating every week with more spicy and funny illustrations! Also check out the SEXY ILLUSTRATIONS section which updates regularly too! Don't forget to Login, browse through the site, rate the content and earn points for your hard work! Then go to the shop for our exclusive content and get your gifts!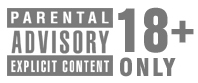 By entering this site you state you are a minimum of 18 yrs of age and have read and understood the Terms and Conditions below for use of this site.

* The images contained herein are of ADULT MATERIAL, and therefore any applicable laws relating to access of this site, including accordance with community standards and age qualifications apply.
* Your interest in this material is personal, and not professional. You do not work for law enforcement. You are not accessing this material to use against the site operator, or any person whomsoever, in any conceivable manner.
* Your viewing and/or downloading of this material is for private use only, and will not be distributed to individuals for whom viewing such material is illegal.
* All characters depicted on this site engaged in sexual situations are intended to be at least 18 years of age or older.
* All images are Copyright © to the creators of www.blowtoons.com. No images may be reproduced or displayed elsewhere without written permission from the creators of www.blowtoons.com.